LIKE many events in the Vale of Evesham, it was not possible for the annual Evesham Cyclefest to take place in 2020.
However, Cycle Evesham Vale – the local cycling campaign group which organises the event – managed to find another way to raise funds for local charities while also encouraging more people to get out on their bikes.
The inaugural Evesham Virtual Cyclefest allowed entrants to ride any of four routes taking in some of the best roads and paths in the area.
In return they received a medal and, more importantly, were able to contribute to the two nominated charities. With 72 people taking part, the event managed to raise £800 which was donated to Midlands Air Ambulance Charity (MAAC) and Evesham and District Mental Health Support Services (EDMHSS).
EDMHSS is a local mental health charity, working for a better life for everyone with experience of mental distress.
Debbie Dickinson from the charity had this to say: "We are very grateful for the fund-raising effort from Evesham Virtual Cyclefest, as this last year has seen many changes and many hurdles to overcome to keep our charity open to support the community.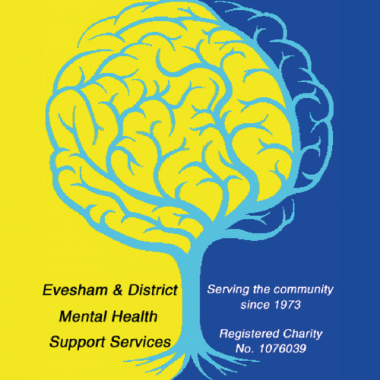 "Donations and fund-raising for us is more important than ever now due to the charity not being able to run to full capacity. The money raised will help us operating our social groups and enable us to support many more people via zoom. Once again, thank you so much."
MAAC operates and funds three air ambulances covering six Midlands counties – Gloucestershire, Herefordshire, Shropshire, Staffordshire, Worcestershire and the West Midlands.
"That is a fantastic amount of money and will fund a critical care car mission. We really do appreciate all the support from the group, helping us to keep our helicopters in the sky and our critical care cars on the road," said Jo Bailey, event and area fund-raising manager for the charity.
Marcus Mumford from Cycle Evesham Vale helped to organise the event and he added: "We were really disappointed not to be able bring people together for Evesham Cyclefest in its usual format, but we also knew the local charities would also be missing out if we weren't able to help raise funds for them.
"In the end, the virtual style of event proved really popular so it was great to not only see so many people getting out on their bikes but to also raise a fantastic amount for some very worthwhile causes. Thanks to everyone who took part and supported the event."

This year looks to be just as uncertain, so Cycle Evesham Vale will have to wait and see what Evesham Cyclefest will look like in 2021. Keep an eye on www.cycleeveshamvale.org, the Facebook page and Twitter @CycleEveshamVale for more information and for all the latest news related to cycling in the Vale of Evesham.