Cheltenham Town footballer, Chris Hussey has embarked on a new business venture in an effort to support independently owned businesses in Worcestershire and Gloucestershire.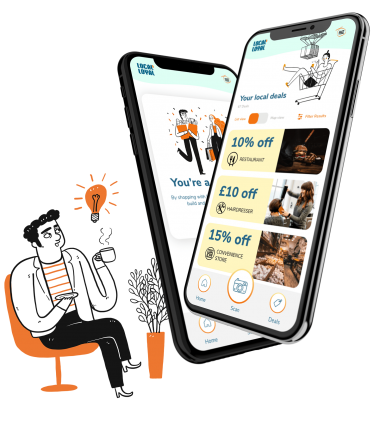 Local & Loyal is a mobile app-based discount scheme which is free for any independent retail business or service to sign up to.
Businesses offer a discount on their products or service, consumers then download the app for £20 for the year and enjoy the benefits from 100s of local, independent stores in the county.
The scheme, developed during the 2020 lockdown period, recognises that independent businesses have suffered significantly during the COVID-19 pandemic, with many being closed for long periods during the last 12 months.
Designed to breathe new life into the high street, Local & Loyal aims to encourage loyalty towards these independent businesses.
Chris, Commercial Director at Local & Loyal said:
"After a lot of hard work we're excited to have launched the new Local & Loyal mobile app. The scheme has been really well received by businesses and consumers so far and lots of people will now be enjoying discounts across the county.

We have been overwhelmed by the number of businesses that have signed up to the scheme, ranging from coffee shops and restaurants to health and beauty salons and online retailers. Our aim is to drive footfall back to the high street and to encourage consumers to spend their money locally – which we can see is already happening".
Support your local community by downloading the Local & Loyal mobile app on the App Store and Google Play.
Visit localandloyal.co.uk to find out more or follow the social media pages by searching for Local & Loyal on Instagram, Twitter and Facebook.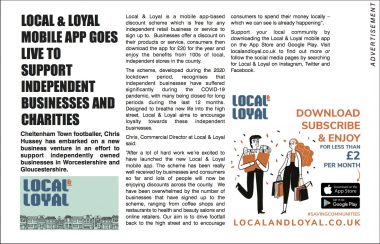 This article is part sponsored by Local and Loyal. For further details please click here.